Englisch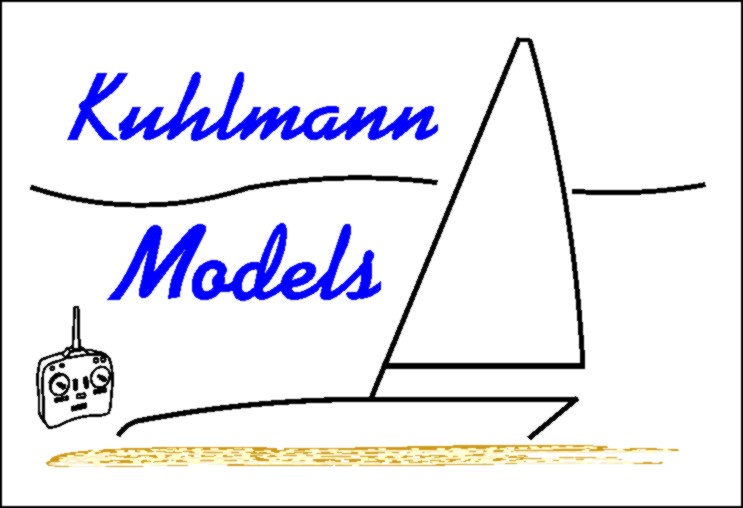 The ultimate fun of another type. Being small and light this racer can easily be transported
all-around. The parking plot becomes a beech. Cruising like a sail boat, however with a fabulous speed up and final speed. Due to the inferior weight and the twofold ball bearing wheels the racer already starts with few wind.
You can easily manage the wind even running on two wheels. In case the wind is getting stronger just add some additional weight to the racer.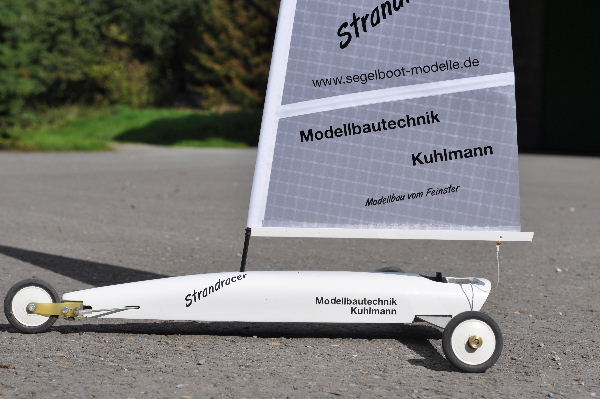 The kit is completed with all necessary part except the remote control.
CNC milled GFK chassis
Carbon arbour blades
Twofold ball bearing wheels
Linkage
Canvas
Carbon mast
Nicely shaped formal-one casing
Ready to move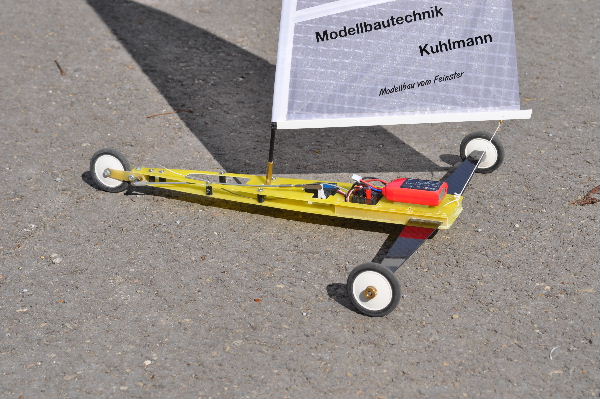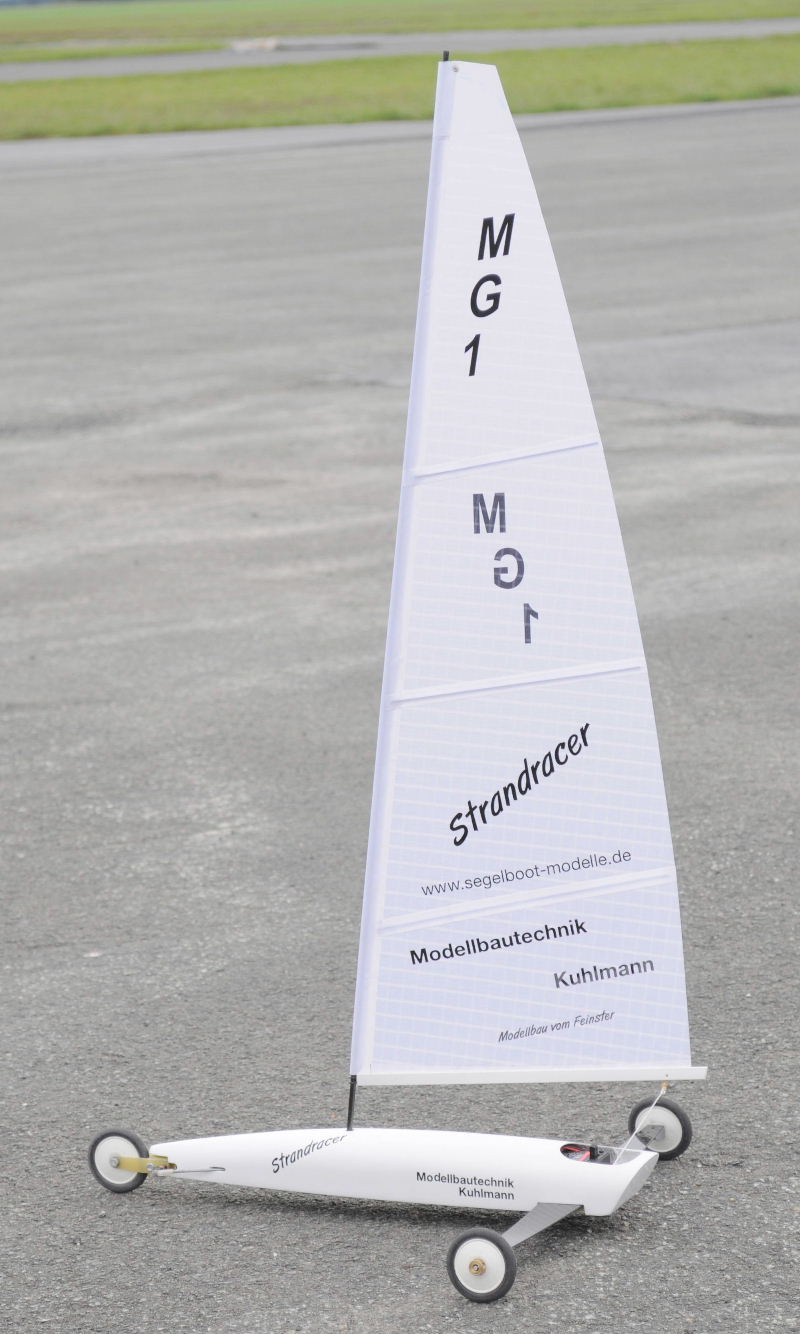 The beech racer is also available as finished model with 2 ,4 GHz RC unit.
In case you wish your logo on the canvas? No problem!
You have already a beech racer and you would like to have your own logo on the canvas ?
Or you want another colour on the body? If possible manufactured of carbon? We are able to arrange that for you.
Don´t hesitate to contact us. We are looking forward to advising you.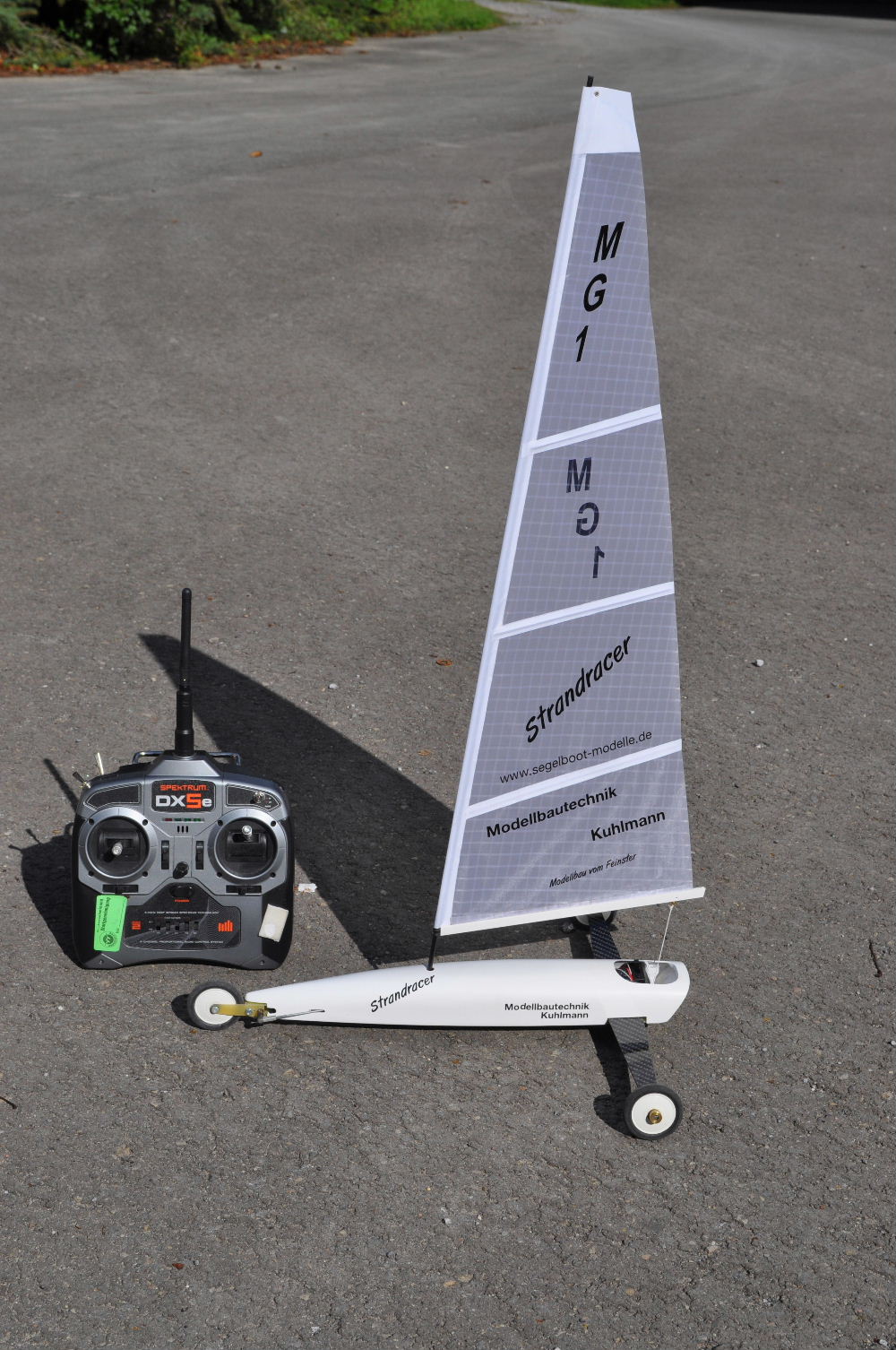 You may send your orders by email to the a.m. address
Please add the required article in question together with your complete name, address and phone number in your email. You will receive an invoice by mail which may be paid on collection of the article or after advance payment.