Coolman13 Jet Englisch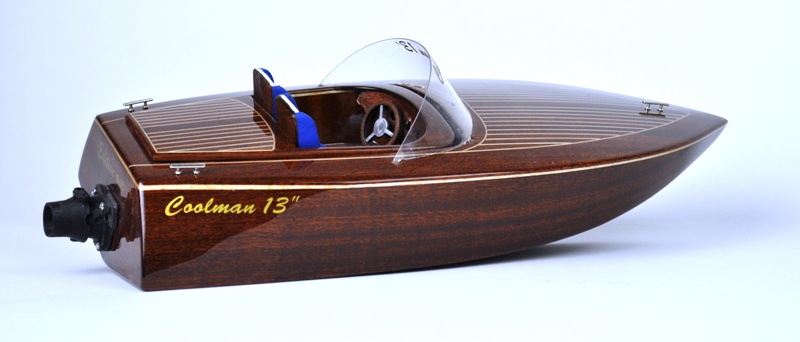 The trips out with the Coolman Jet are impressive! Power is plentiful plus almost turning on the spot. These are in addition to the easy assembly and the beautiful appearance, the essential characteristics of our own development.
Our goal was to create the smallest possible mahogany boat, which could always be present without causing problems. With the Jet, very shallow waters and small rapids are a pleasure for the pilot.
Because of the jet drive unit, we have designed a large removable cockpit application to enable easy access to all components.
The kit contains all CNC machined wood parts and the windscreen, a boat stand is also included. The deck is divided into two parts for better bonding and has milled grooves for the light maple strips. Despite its tiny size, the model is just as good as its slightly larger brother. Even though it has many bulkheads and struts the hull is very stable and torsionally rigid. The bulkheads and longitudinal stringers are machined from 1.5 mm aircraft plywood. The planking parts are composed of milled 1.5 mm mahogany. Since all wooden parts are already milled, the boat can be built quickly in the appartment without shavings and with little dust.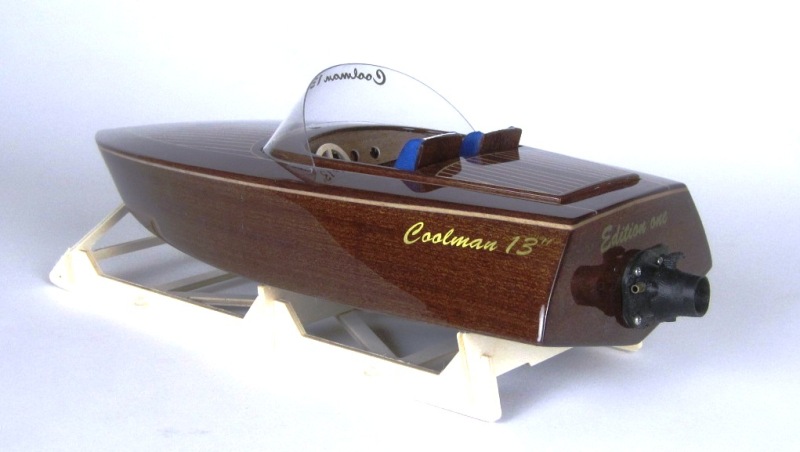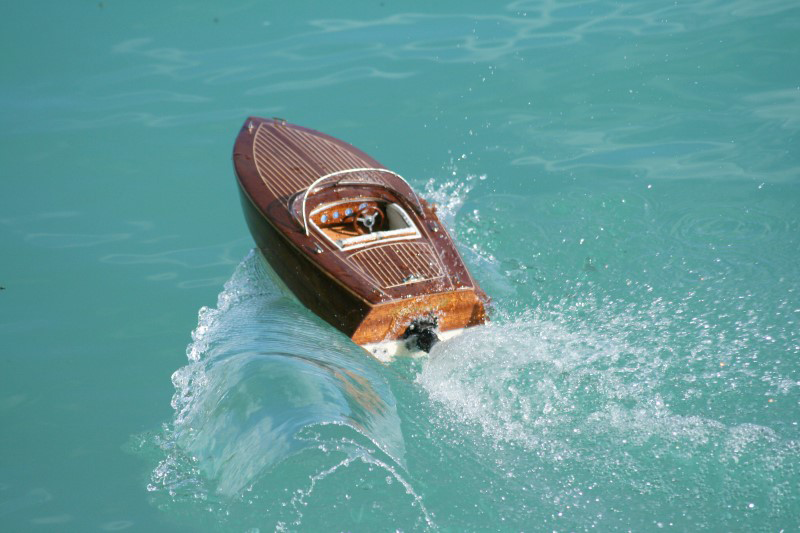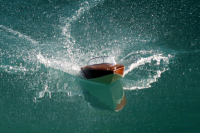 Der Baubericht von Benjamin Schleich


Inquiries / Orders
Modell:
| | |
| --- | --- |
| Assembly Kit | 148 € |
| Jet Drive Unit | 60 € |
| Motor | 32 € |
| Controller 35 A | 28 € |
| | |
| --- | --- |
| Windscreen made from Stainless steel | 24 € |
| Hobbico TTX 300 Radio Control / Transmitter and Receiver | 39 € |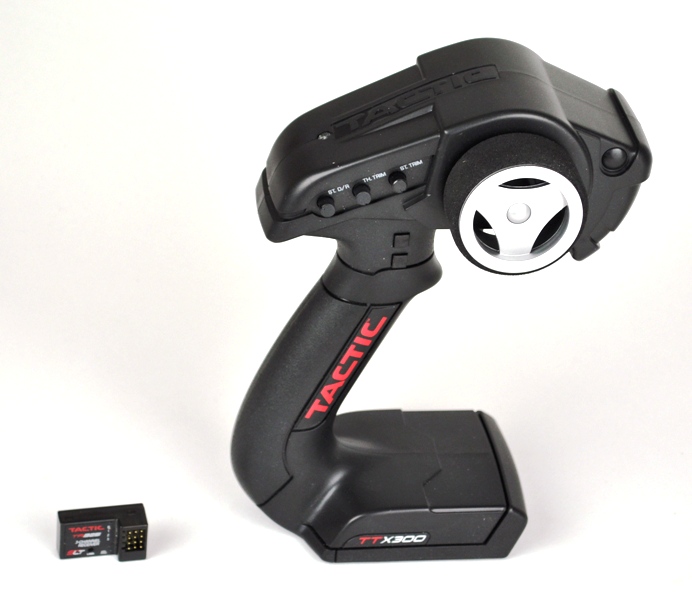 The small handy transmitter and receiver to match the model

---
The Bauer-Jet is secured in the already machined openings in the rear floor space. This has a stable 3mm shaft complete with a ball bearing on the drive side.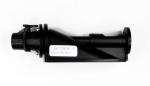 The 19er Bauer Jet

---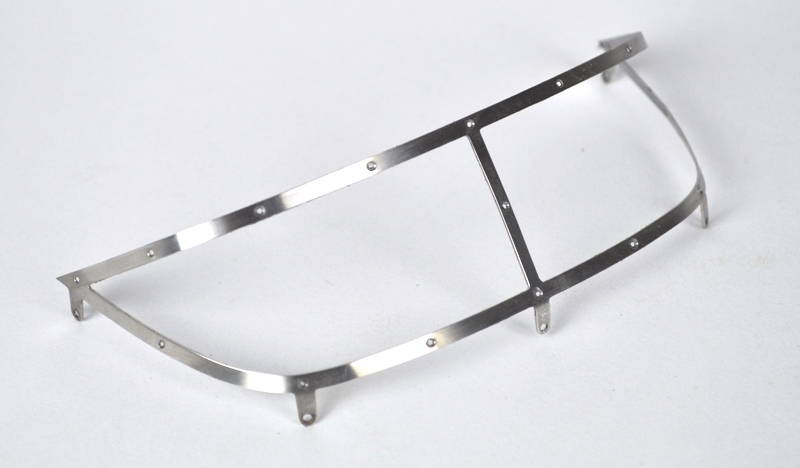 Windscreen made from Stainless steel


---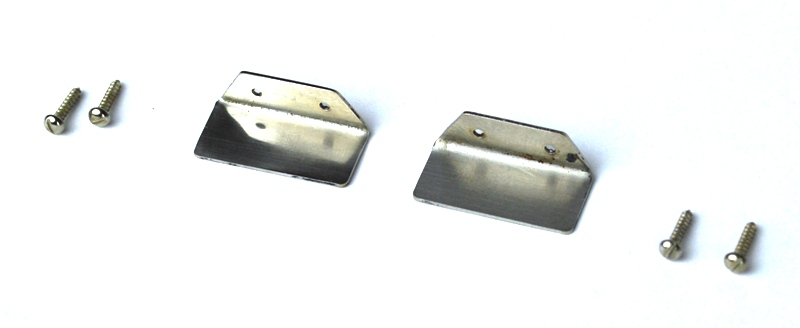 The stainless steel trim flaps
---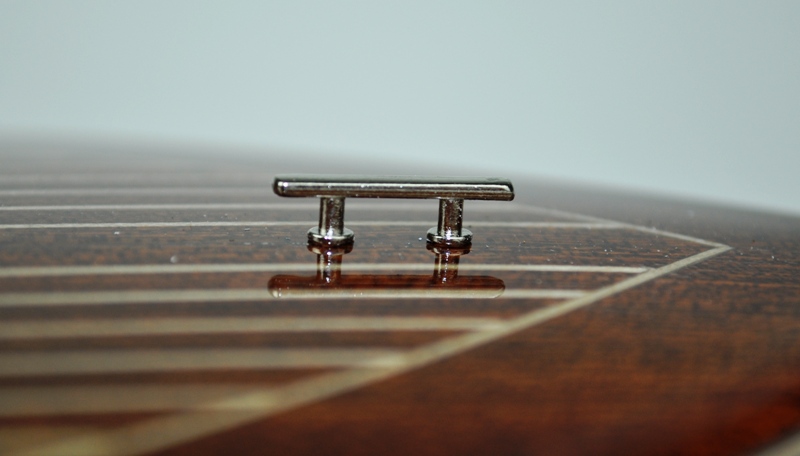 Clamps 2 Pieces
| | |
| --- | --- |
| Eposeal 300 Epoxy Primer 0,5 kg | 22 € |
The epoxy primer is a very thin liquid sealing system designed primarily for wood. It is almost as fluid as water and during application is drawn almost entirely into our 1.5 mm thick mahogany. The kit contains half resin and half hardener. This can be simply mixed 1: 1 by volume or weight. The deeply penetrating resin creates a very resistant surface. The following applied resin or varnish covering layers are no longer noticed after adequate treatment.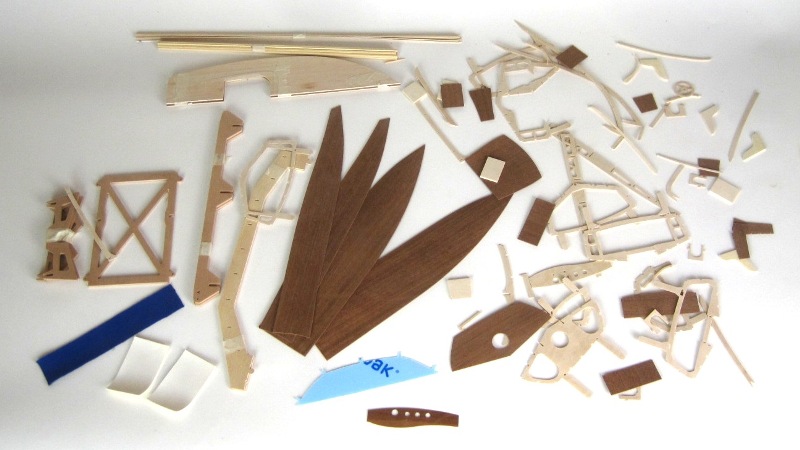 All components are precisely CNC milled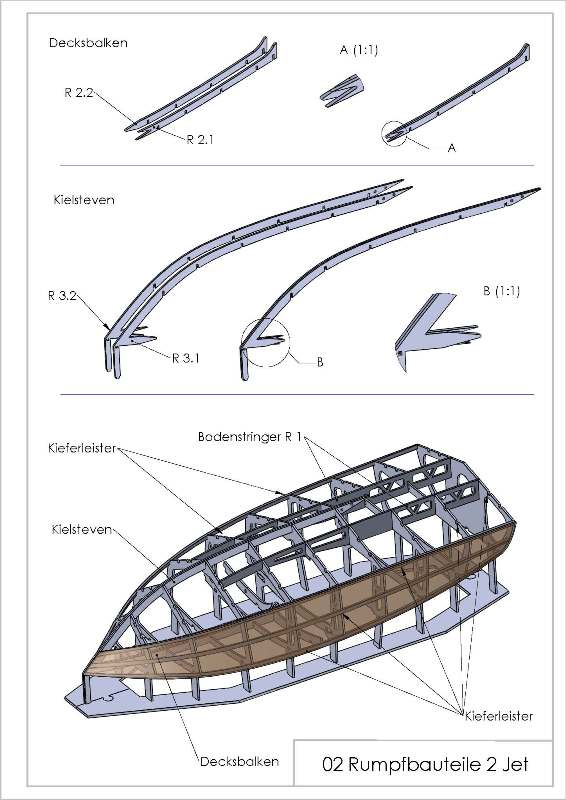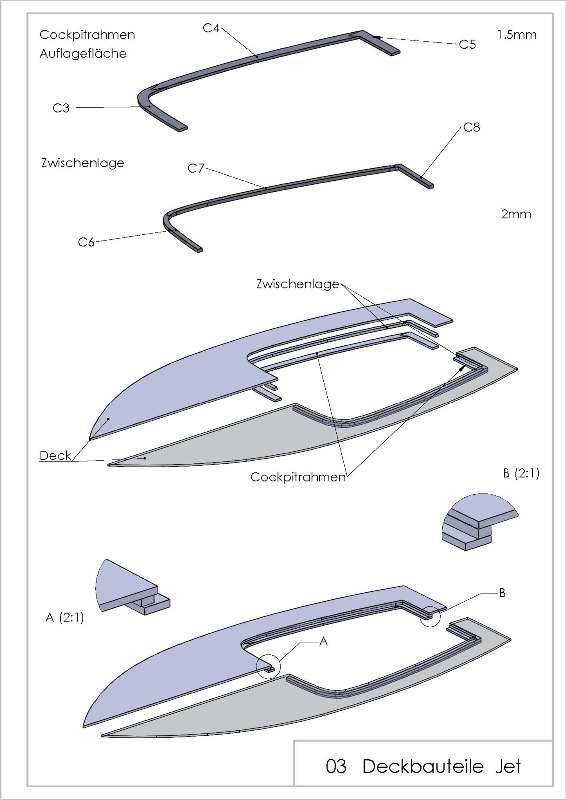 Building instruction with many 3D images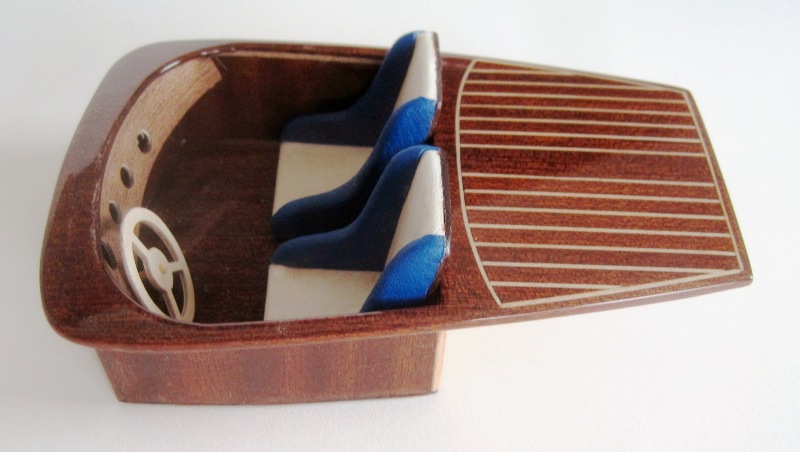 The completely removable cockpit is sealed with foam rubber